North Jersey Dog Walkers
If you are looking for a dog walker or pet sitter in the upper Bergen County/Pascack Valley area  North Jersey Dog Walkers is the dog walking company for you.
Lee Springmeyer, owner of North Jersey Dog Walkers, has owned and cared for dogs for over 30 years. It is his passion for these special companions that enables Lee to care for each dog as if they were his own.
With North Jersey Dog Walkers, your paws are in good hands!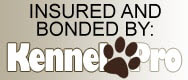 Why hire a dog walker?
Simply stated, so that your dog can receive sufficient potty relief, exercise, and tender loving care in your absence. Plus, they get to work off all that energy!
Benefits of dog walking
Dogs , like humans, are social creatures and crave stimulation and interaction. Dogs need regular exercise to stay happy and healthy. A dog walking service will help put your mind at ease so you can focus on your busy day, knowing your beloved pet is comfortable,well cared for and receiving the exercise they need.
Get in touch!
Contact Lee Springmeyer to discuss your pet's needs and put an action plan together to get your dog the exercise and play time he needs to be happy and healthy!
Now Hiring Dog Walkers & Pet Sitters